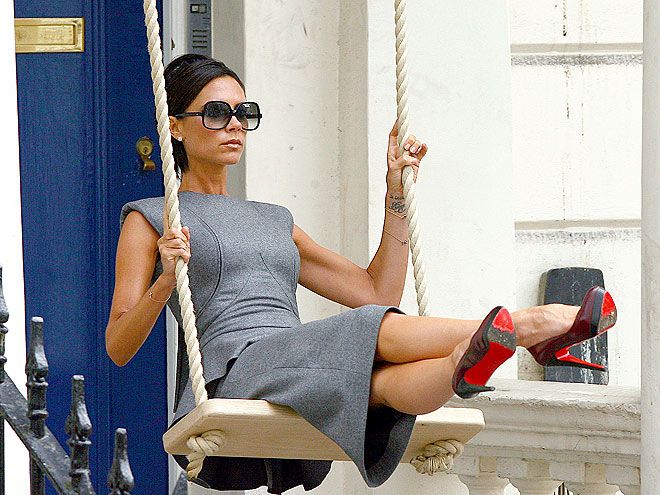 What do you guys think of Victoria Beckham? I kind of like her. Not because I was a huge Spice Girls fan as a 10 year old girl. No, back in the days I did not like her 'poshy' behaviour. But now I do. And only because she has some crazy self spot. Otherwise you don't sit in a huge Marc Jacobs bag, right? And even her upcoming career as a serious designer is not that stupid as I thought it would be…
Her expensive dresses are selling well I guess, because she will be adding a new line of shoes and handbags to her clothing label. According to a friend, David Beckham has offered to build his wife a huge design workshop at their home in the UK.
We assume that the bags will be just as expensive as a Birkin and the heels will be just as high as a YSL Tribute platform pump.